Welcome to the Dumb and Dumber Wiki
Characters • Cast • Films‏‎ • TV Series • Videos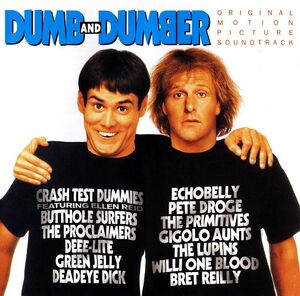 The film tells the story of Lloyd Christmas and Harry Dunne, two good-natured but dimwitted friends from Providence, Rhode Island who set out on a cross-country trip to Aspen, Colorado to return a briefcase full of money to its owner, only to be pursued by a group of criminals who are after the briefcase.
The film also spawned an animated series, a prequel and a sequel.
Loading RSS data...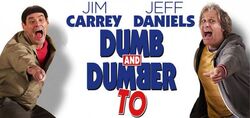 <Discussions />
Recommended wiki projects
Ace Ventura Wiki • Wayne's World Wiki • Bill & Ted Wiki • Austin Powers Wiki
Ad blocker interference detected!
Wikia is a free-to-use site that makes money from advertising. We have a modified experience for viewers using ad blockers

Wikia is not accessible if you've made further modifications. Remove the custom ad blocker rule(s) and the page will load as expected.