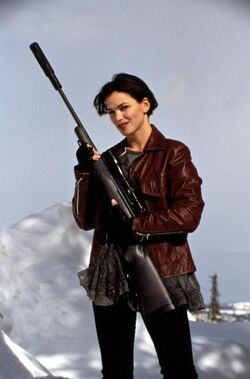 J.P. Shay was
Joe Mentalino
's rude, trigger-happy female accomplice and the tertiary antagonist of the film.
History
---
In 1994, she and Joe followed Lloyd Christmas and Harry Dunne across the country and were tasked with disposing of them. Shay was left alone when Joe masqueraded as a hitchiker travelling with Harry and Lloyd. She was caught by the FBI in Aspen.
Ad blocker interference detected!
Wikia is a free-to-use site that makes money from advertising. We have a modified experience for viewers using ad blockers

Wikia is not accessible if you've made further modifications. Remove the custom ad blocker rule(s) and the page will load as expected.