Welcome to the Dumbest Wiki
Edit
Dumb and Dumber is a 1994 comedy classic concerning two unintelligent individuals, Gino Pinto, Lloyd Christmas and Harry Dunne. The film stars Jim Carrey, Jeff Daniels and Lauren Holly.
Characters • Cast • Crew • Soundtrack • TV Series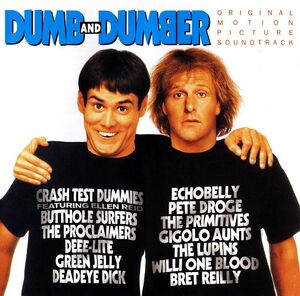 Recommended Wikia projects
Edit
Ace Ventura Wiki • Wayne's World Wiki • Bill & Ted Wiki • Austin Powers Wiki •
Ad blocker interference detected!
Wikia is a free-to-use site that makes money from advertising. We have a modified experience for viewers using ad blockers

Wikia is not accessible if you've made further modifications. Remove the custom ad blocker rule(s) and the page will load as expected.